The second edition of Peter J. Leithart's book, The Kingdom and the Power: Rediscovering the Centrality of the Church, is now in print through Theopolis Books. Activist Christians tend to assume that, if the church is to be politically influential, her first task is to become more political. National political issues have, as a result, displaced theological and ecclesiastical concerns in the "agenda" and priorities of many churches. As a result, churches, especially those dominated by an activist model of the kingdom, fail to address the world in a distinctively Christian manner—that is, as the church. In his book, The...
---
Worlds die. Our own world is in such turmoil that we wonder whether we can live in hope. Through the gospel, the Father gives us a hope that is not simply a desire or expectation for future good. 
Hope is our present possession because God is our present possession. As members of Christ who is our Hope, we form a community of hope, dispersed in hope to share the mission of Jesus.
---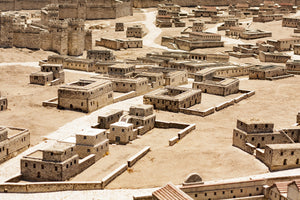 We need to free ourselves from the deranged notion that a text must be either literal or figurative and that we have to read consistently one way or the other.  The demand for consistency can only lead to absurdities.  "Babylon" is a great city and a great harlot (Rev 17—18). Whichisit, John? If it's the city "Babylon," "Harlot" can't be literal. A city might be full of harlots, but the city itself cannot be a harlot. And it's not literally "Babylon" either. By John's day, Babylon wasn't a great power. Both terms are figurative. We can't take either one literally...
---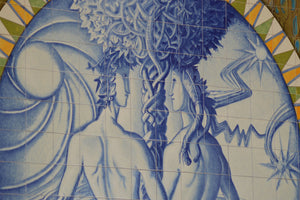 What is set before Adam is a choice. He is free to eat of every tree, including the special Tree of Life. He is forbidden to eat of the Tree of Knowledge. Approaching the garden's center, he must choose which of the Trees to eat first. If he rejects the Tree of Knowledge and partakes of the Tree of Life, he will enter into a process of further life that will eventuate in eternal life. Having obeyed God in faith at the outset, he will set himself on a road of further faithful obedience. If, however, he chooses to eat...