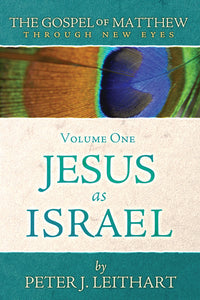 Athanasius Press
The Gospel of Matthew Through New Eyes Volume One: Jesus as Israel
Regular price
$19.95
$0.00
Unit price
per
Peter J. Leithart's exposition of the first twelve chapters of the gospel of Matthew is an enlightening and encouraging work.
As usual, Leithart provides the best of contemporary scholarship, coupled with the insights of the great students of God's Word throughout history, resulting in a fresh perspective on the inspired text.
This is a commentary that pastors will find extremely helpful in their studies, and laymen will enjoy reading as they seek to grow in their understanding of God's Word.
Leithart has again accomplished something unique by writing both an insightful commentary as well as an inspiring devotional work.
ABOUT THE AUTHOR
Peter J. Leithart is President of the Theopolis Institute (theopolisinstitute.com), a Christian study center and leadership training institute in Birmingham, Alabama.
---